Post by Verbivore on Oct 26, 2019 19:23:49 GMT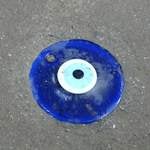 Here you are, LJH:
homogenous1
Biol.
= homogenetic
2
Surg.
Of transplanted tisssue [
NOTE: typo sss in OED!
]
homogeneous1.a
Of one thing in respect of another, or of various things in respect of each other: Of the same kind, nature, or character; alike, similar, congruous.
2.a
Of a thing in respect of its constitution: Consisting of parts or elements all of the same kind; of uniform nature or character throughout.
homologous1.a
Math.
Having the same ratio or relative value as the two antecedents or the two consequents in a proportion, or the corresponding sides in similar figures.
1.b
Mod. Geom.
Having a relation of homology, as two plane figures; homological; homographic and in the same plane.
2.a
Biol.
Having the same relation to an original or fundamental type; corresponding in type of structure (but not necessarily in function); said of parts or organs in different animals or plants, or of different parts or organs in the same animal or plant.
2.b
Path.
Of the same formation as the normal tissue of the part: said of morbid growths.
3
Chem.
Applied to series of compounds differing in composition successively by a constant amount of certain constituents, and showing a gradation of chemical and physical properties; esp. to series of organic compounds differing by multiples of CH
2
, as the alcohols, aldehydes, ethers, etc.
4.a
In other applications: =
Corresponding
.
4.b
Cytol.
Of chromosomes: pairing at meiosis, and normally (except in the case of the sex chromosomes of some species) identical in morphology and in arrangement of genetic loci.
4.c
Med.
Derived from or involving an organism or organisms of the same species; also, involving or containing antibodies or antigens that react specifically with one another, as when an antibody has been produced by injection of an antigen.